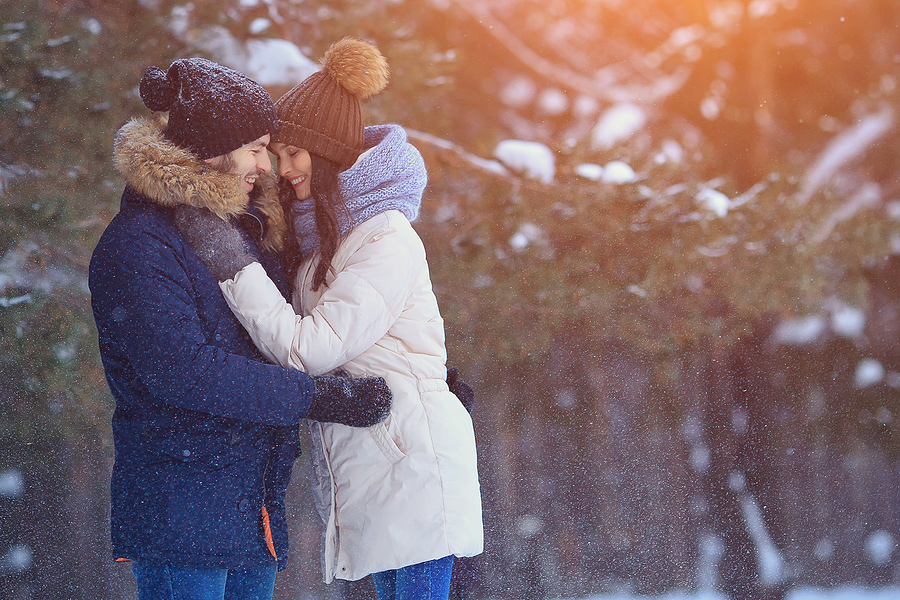 Valentine's Day is a time for loving gestures and date night with your spouse. However, are you not feeling very romantic these days? You may have lost your desire for physical intimacy with your husband or wife, and aren't quite sure how to get it back. Don't lose hope. This can occur as you go through life, and we will share with you a very common cause of low libido that you can address naturally.
Low libido refers to a lack of sexual desire, and can be caused by various factors such as fatigue, depression, illness, relationship issues, hormonal decline and imbalance, and even by prescription drug side effects.
Testosterone
The hormone testosterone plays a key role for a healthy libido in both men and women. Yes, that's right, women, too. Testosterone, known as the hormone of desire, has the strongest effect on libido.
Men
Testosterone is primarily known as the male sex hormone. A man's testosterone and sex drive peak in his teens and twenties. As a man ages, his testosterone levels naturally decline. Low testosterone levels can lead to lack of sex drive and erectile dysfunction, as well as many other negative symptoms. Research demonstrates that testosterone therapy has shown consistent benefit in improving libido in men with low testosterone levels, and can improve erectile function in men with mild ED. (1)
Symptoms of Low Testosterone in Men
Low libido
Lack of initiative, assertiveness and drive
Fatigue
Decline in sense of well-being and self-confidence
Depressed, irritable moods
Increased body fat around the waist
Decline in sexual ability
Indecisiveness
Decreased mental sharpness
Lessened stamina and endurance
Loss of muscle mass, strength, and tone
Sleep apnea
Gynecomastia (enlarged breasts)
Watch as Dr. Hotze discusses the symptoms and causes of low libido in men:
Women
There's one thing that most people don't associate with a woman's libido, and that's testosterone. Women actually make testosterone in their ovaries and adrenal glands. In women of reproductive age, testosterone levels peak at ovulation, stimulating a woman's desire for sex.
Research found testosterone to be effective for postmenopausal women with low sexual desire. (2) Another research study showed that testosterone is associated with significant increases in desire and decreases in distress in women. (3)
Besides low libido, other symptoms of low testosterone in women can include fatigue, lack of concentration, poor sleep, muscle weakness, weight gain, and irregular menstrual cycles.
Times in a Woman's Life that Can Cause Testosterone to Decline
Aging: As women age, their testosterone levels begin to decline.
Hysterectomy: About one-half of a woman's testosterone is produced in her ovaries. When women undergo a total hysterectomy, they immediately lose 50% percent of their circulating testosterone.  Now you can see how having your ovaries removed during a hysterectomy can decrease your sex drive.
Tubal Ligation: The blood supply to your ovaries is affected or damaged after this procedure, it can be reduced or even cut off, so ovarian function can be altered. This can cause a rapid decline of testosterone, as well as estrogen and progesterone, which are made by the ovaries.
Estrogen Dominance: Women who experience estrogen dominance, an imbalance of progesterone and estrogen, can from low testosterone. When a woman becomes estrogen dominant, she begins to experience menstrual cycles without ovulation, which means that she misses out on the elevation in testosterone that normally comes with ovulation. To make matters worse, estrogen dominance increases the liver's production of sex-hormone binding globulins. These sex-hormone binding goblins attach to the small amount of testosterone in circulation effectively preventing testosterone from entering the cells.
Watch as Dr. Hotze discusses the side effects of having a hysterectomy:
Restore Your Romantic Moods and Inclinations
The key to improving low libido caused by a hormone deficiency such as testosterone is to supplement with bioidentical hormones to restore hormone levels to those of a healthy young man or woman. Take our Symptom Checker to find out if hormone imbalance could be the cause of your low libido.
At the Hotze Health & Wellness Center, we believe that you deserve a provider and a team of professionals to coach you onto a path of health and wellness naturally, without the use of pharmaceutical drugs, so that you can enjoy a better quality of life.
We identify the underlying cause of your symptoms and help restore your health naturally. We specialize in bioidentical hormones that are identical to the hormones made by your body. It's simply a matter of replacing what's missing. Replenishing your hormones will help not only improve your libido, but restore your energy and vitality. Call our Wellness Consultants today for a complimentary wellness consultation at 281-698-8698. It will be our privilege to serve you!
Research:
1. Testosterone Therapy Improves Erectile Function and Libido in Hypogonadal Men
2. Safety and Efficacy of Testosterone for Women: A Systematic Review and Meta-Analysis of Randomised Controlled Trial Data
3. Testosterone for Low Libido in Postmenopausal Women Not Taking Estrogen